SUBJECT: THE PASSING OF A GIANT!!!!!!!
I'

ll comment more later when I can. Ralph was a friend and mentor. For now, his obituary can speak for itself.
Ralph Gerald Del Colle




October 3, 1954 - July 29, 2012
57, of Milwaukee, passed into eternal life on July 29 preceded in death by his loving parents Flavia and Alfred Del Colle and survived by his beloved wife Lee Coppernoll, children Josh and Zoe Del Colle and dear confidant, twin sister Flavia. He is also survived by in-laws Sue and Dean Coppernoll, brother-in-laws Doug, Jeff and Kelly, sister-in-law Connie and many devoted cousins.
Ralph was born in New York City on October 3, 1954 and was raised in Mineola, Long Island. He attended Xavier High School in Chelsea and received a B.A. in History and Literature of Religions from New York University, and M.Div, M.Phil. and Ph.D. degrees from Union Theological Seminary. Ralph taught for 17 years in the Marquette University Theology Department, prior to that he taught at Barry University, Miami Shores, FL and St. Anselm College, Manchester, NH.
Ralph's lively Christian faith and interest in church unity led to his participation in ecumenical dialogues. He served as a representative to the International Catholic-Pentecostal Dialogue for the Pontifical Council on Christian Unity for 12 years and also served on the Catholic-Reformed Dialogue and Catholic-Evangelical Dialogue, both for the U.S. Conference of Catholic Bishops
.
He was invited by the Pontifical Council to serve as a representative to the World Council of Churches Assembly in Harare, Zimbabwe in 1998. In 2002-2003, he served as the President of the Society for Pentecostal Studies and in 2003 Ralph received the Archbishop's Vatican II Award. Ralph's scholarly work, especially his work on the Holy Spirit, made significant contributions to the field of Systematic Theology.
Ralph and Lee met in Manhattan in 1978 and after an extended courtship were married in Morningside Heights on August 10, 1985. Ralph deeply loved his family and devoted time to exploring the United States with Lee, Josh and Zoe, often traveling with dear friends Suzi Schriar and Loren Iglarsh and their son Danny. As a New Yorker, Ralph relished life in that city but he quickly became a huge fan of Milwaukee upon moving here.
Ralph was a voracious reader and loved to engage in vigorous discussion and debate on issues ranging from religion to politics to arts and culture to military history. He was a lifelong athlete who ran cross-country and was a black belt training at the Kempo Goju Karate Fudoshin on Vliet. More importantly, Ralph's gift for friendship was strong and he leaves a trail of friends across the US and beyond.
The family is grateful to the Mustard Seed Community for their care and feeding of the family over the past weeks, to the Marquette University Jesuit Community and to family, friends and colleagues who have been present in many remarkable ways during this time.
Visitation Wednesday, August 1, at the Funeral Home from 4 PM to 7 PM with Vigil Service at 7 PM. Mass of Christian Burial on Thursday, August 2, at 10:30 AM at THE CATHEDRAL OF ST JOHN THE EVANGELIST, 812 N Jackson St. A light luncheon will be held immediately following in the Cathedral Atrium. Interment at Holy Cross Cemetery, 7301 W. Nash St., please meet at cemetery entrance at 2 PM for a Gravesite Committal Service. Memorials gifts may be given to the US Conference of Catholic Bishops, Office of Ecumenism and Interreligious Affairs, 3211 N. 4th St., Washington, DC 20017; Our Lady of Grace Catholic Spirituality Center, 2604 N. Swan Blvd., Wauwatosa, WI 53226; or Angiosarcoma Awareness, Inc., P.O. Box 570442, Whitestone, NY 11357.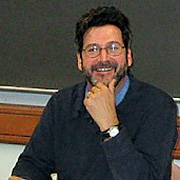 Labels: Catholicism, Christian Unity, Christianity, Faith, Tragedy